By Micheal Lightstone – Chronicle Herald
A controversial American writer and speaker who publicizes views many Canadians find offensive was roughed up at a Halifax hotel Tuesday night after obscenity-spouting protesters prevented him from delivering a talk on race and integration.
Dozens of demonstrators—many of them young people hiding their faces behind balaclavas or bandanas—shouted down Jared Taylor inside a meeting room at the Lord Nelson Hotel. A couple of protesters shoved him into a hallway but were prevented from manhandling him further by an opponent who had come to hear what Mr. Taylor had to say.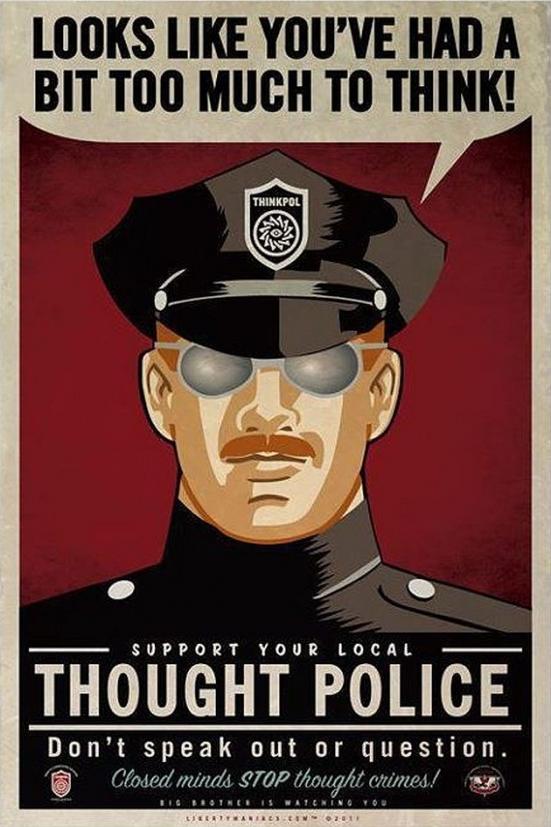 Prior to that incident, most of the demonstrators swore loudly at Mr. Taylor and told him to get out of town. At one point in the tense confrontation, several protesters surrounded him and tossed torn copies of pamphlets he had brought with him at his head. Others banged on noisemakers and hooted and hollered. "Leave! Leave! The message is clear!" anti-racist activists yelled at Mr. Taylor. "Get out! Get out! Exit the building!" they said.
The f-word was flying around the room as protesters tried to intimidate the man, who in turn mocked them about using "such charming language." Dressed in a conservative business suit, white shirt and tie, Mr. Taylor for a while, leaned on a lectern and smiled at the room full of rowdies. The demonstrators calmed down briefly, then got a second wind and peppered the event with more foul language.
"You can shout all you want," Mr. Taylor told the crowd, "but the police will be here and they will maintain the peace." Halifax Regional Police officers were in the hotel's lobby after most protesters left the building, but it was hotel security that handled near-bedlam in the third-floor meeting room. Mr. Taylor, who had been scheduled to participate in a Dalhousie University debate Monday on racial diversity before university officials dropped him from the program, intended to speak on his own Tuesday.
[The SPEECH … that Mr. Taylor was prevented in giving to his audience.]
The university's event, which was going to be a lecture by David Devine, a Black scholar at Dalhousie, was cancelled because of "inclement weather". Editor of a publication called American Renaissance, Mr. Jared Taylor is a White, Yale-educated author and lecturer who maintains he is not a White "supremacist".
[Inclement weather??  — On this blog, Dec. 31, 2006, it was reported that "Officials of the Halifax university cited — 'the controversy surrounding the issue' —  in deciding to cancel the event which was to be held on Martin Luther King Jr. Day.]
But his opponents strongly dispute that, saying his writings and talks show his true colours. Media outlets were invited to attend Mr. Taylor's talk at the Lord Nelson, which was also open to the general public. One attendee who was the man who intervened when Mr. Taylor was being roughly escorted into the hallway was Jon Goldberg of the Atlantic Jewish Council in Halifax. Mr. Goldberg acknowledged he's familiar with Mr. Taylor's views, which he finds abhorrent. He said the protesters were wrong to physically usher the speaker out of the meeting room.
"Unfortunately, unless he breaks (Canada's) hate-crime law, it's a free country," Mr. Goldberg told The Chronicle Herald. What Mr. Taylor has done is "incite these people to violence, which will make him a martyr," Mr. Goldberg said. "The best thing you could have done was to ignore the guy," he said.
["Unfortunately,……………… it's a free country" — freudian slip?]
In an interview, Mr. Taylor said he has never received such a "disconcerting" reception in his life. He said he was outraged by the behaviour of most protesters at the meeting. "I kept expecting police officers to show up," Mr. Taylor said. "So it was a surprise to me that that never happened."
Commentary:
"Here's a classic MSM article at work. Notice the adjective-laced descriptions of both Jared and his ideas whereas Mr. Devine is simply "a black scholar at Dalhousie."
The headline from the second article states Jared was supposedly "Chased" from the room insinuating a scene suggesting he literally ran for his life. Much is made of those who disagree with Jared and their rants are printed verbatim, however nothing of the sort is written about Devine.
This is classic MSM propaganda. There is also a veiled threat to Jared about violating Canada's "Hate Laws" which many of us have warned him about. Even though Jared's views were incorrectly labeled as "Fascist" you can be sure that the REAL FASCISTS, including the 'noble' Mr. Goldbergm (Jew?) who found it "unfortunate" that Jared was still free to exercise his speech rights, would dance a jig if Jared had been hauled away 'legally' by violating the completely FASCIST "hate laws" in Canada.
"I'm not sure how meaningful it is to call Canada, or any other western country "free" when you can lose your job, by ostracized socially, or be brown-shirted for speaking your opinions without getting any assistance from the police. These days, "freedom" seems to be a favored power word and a justification for increasing the government's police powers and engaging in disastrous adventures abroad, but little else."
"The same masked unwashed Bolsheviks performing the same stunts that seemingly run perpetually throughout history since the creation of communism."
=============================================================
"Mr.Taylor, those idiots are not representative of Nova Scotians. There are fascist, brainwashed thugs everywhere. Everyone I've talked to is disgusted with how you were treated."
Update: December, 2016

Also Read:
*****************************
***********************************
Related articles