Canadians were NEVER asked, nor consulted before imposing this radical "change" in OUR nation!
By PaxCanadiana
I've come across many attempts to define what multiculturalism is … and most of them are wanting, but not for a lack of trying.  They seem vague and unsure of themselves.
I find multiculturalism as a concept so ill-defined that I don't think anyone really knows how to actually describe it without resorting to platitudes, and appealing to the broad ideals of mutual respect and tolerance.  That is, until I watched this video in which its creator states that diversity just creates social problems where none existed before, and I said "THAT'S IT!"  That's exactly what multiculturalism is.  It's a government program that only creates problems where there weren't problems before.
It's getting tiresome to read and hear comments stating Canada has always been a "multicultural country" and being ignorant of the fact that multiculturalism as social policy was ONLY born out of political convenience for the Liberal Party of Canada in the early 1970s.
Prior to that … CANADA was very confident and comfortable with itself being a country of the British Commonwealth founded by the English and French languages; by European settlers; and rooted in EUROPEAN thought, culture, and traditions.
   Everything was going great … until some pompous ass came along and f**ked everything up.
(C.N.E.) Canadian National Exhibition in 97% WHITE majority Toronto of 1968 BEFORE 3rd world, multi-Racialism was imposed on us.)
Multiculturalism has not contributed anything of significant worth to Canada, or to Canadians.  It exists solely as a political tool to manipulate ethnic voting blocs into delivering their votes to a particular political party come election day which was its initial intent all along.
SOMALI -born refugee, Canada's IMMIGRATION Minister!
INDIA-born, Harjit Singh Sajjan, Canada's Military DEFENCE Minister !
           INDIA-born, Amrik Singh Ahluwalia, Canada's 3rd largest municipal Police Force (Peel Region), Commission CHAIRMAN
INDIA-born Alok Mukherjee, Former Police Commission CHAIRMAN of Canada's largest municipal Police force, and FOREIGN–born Mark Saunders, Toronto POLICE CHIEF !
*****
[ Editor's Note:  HOW did Canadians ever able to manage these prestigious positions in our own nation BEFORE these NON–white foreigners usurped these top-tier jobs for themselves??  Millions of White Canadians must not have applied for them, eh? ]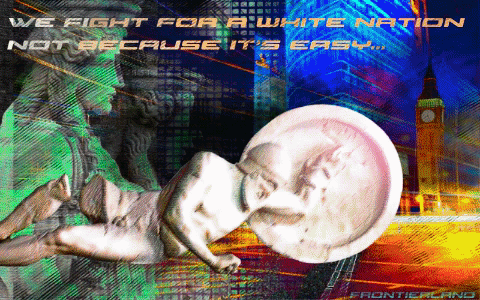 …con't
 .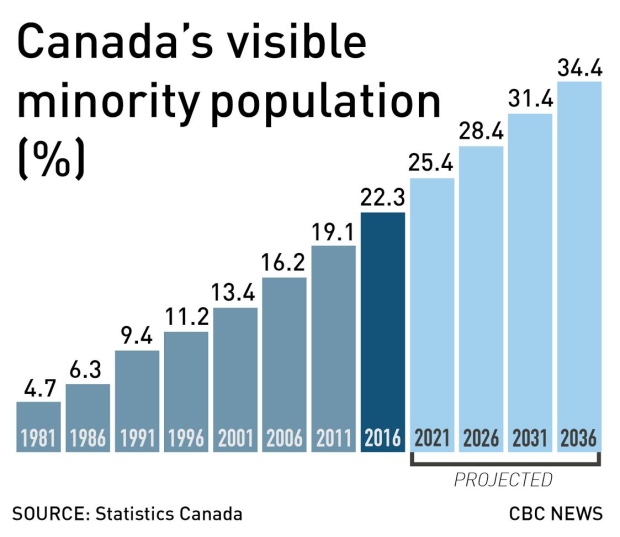 Three White "useful idiots" appear completely oblivious to the significance of this telling photo arrangement. According to Stats Canada — WHITE Canadians are expected to become a 20% MINORITY race on our OWN soil in less than 90 years!

Photo Source
Also read:
CANADIANS Duped On Multiculturalism
Score Card:  Immigrants 1, Canadians 0
***********************
Canadian City Abhors "White Privilege"
Government Disloyal To Own Citizens