By ELN
Dictionary noun >"tempest".
A routine roadside check of a motorist is a daily occurrence for police after being notified of suspicious people, and not deemed important to report.
However, the spurious follow-up events and questionable motives of the central character in this event, and in eager collaboration with the mainstream media (MSM) — IS important.
The short version of this event (below the map) unfolded in the Canadian province of New Brunswick.
An unknown driver parks his car on a town wharf in 98% "lily-white" Bathurst, New Brunswick. The Police are notified of a "suspicious person" in that vicinity and duly respond to concerned citizens' phone calls. Responding officers subsequently conduct a vehicle stop of the unknown driver who was driving away from the wharf area.
Bathurst, N.B.
The driver happens to be a BLACK man named Louizandre Dauphin previously from Ontario (and before Ontario??) who claimed to be recently employed by the local parks, recreation and tourism department.
The RCMP (Royal Canadian Mounted Police) proceeded with the standard inquiries of the driver in question and concluded that citizens' suspicions were inconclusive … thus allowing the driver to proceed on his way.
The routine events leading up to this story should have ended after the driver was free to go … EXCEPT Dauphin turned up the volume and played the RACE CARD by self-identifying, as yet another Black "victim" of the "oppressive" White man.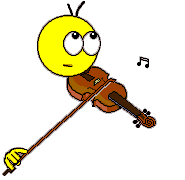 Now having assumed the role of the "perpetually aggrieved" black man, Louizandre Dauphin apparently took umbrage  at this perceived slight and contacted the news media to help publicize this "personal affront" to his race.
As usual, the leftist media took the bait — and sympathized with his "hurt feelings" — and voilà, another race-baiting article was born without merit or substance and spread across our country.
*****
Dauphin self-claimed that he was innocently sitting in his parked car at the town's wharf  "reading an anthology of works by C.S. Lewis". So, how did Vladimir Putin's react to that incredulous assertion? Well ……
h/t Saboteur365
Now … alluding to the very slim possibility that Dauphin may be 1 of 2 erudite Black men in ALL of North America who read "anthologies" in their parked cars … DOES stretch the bounds of credulity. By the look on his facebook page below, Dauphin may actually believe his own pretentious hype.  But, having come this far with his tale of woe … why not embellish the facts a little, eh? Who's going to know? If so, then his potential employers should curiously speculate in how he writes up the details of his résumés when applying for jobs.
******
*****
Editor's summary note:

What rewards do Black people expect to gain from "race baiting" scenarios as described above?

Answer —

personal POWER!

— These people ramp-up the "

sympathy game

" by inducing a sorrowful response from

Whitey for "whatever"

, while simultaneously instilling the "

white guilt

" syndrome in your mind …

a spell-binding double whammy against "Whitey"!

*****

With cowardly appeasement, you've just surrendered

YOUR

power to the

Black man

,

thus giving him unlimited permission to EXTORT deferential courtesy and bowed respect from you.

  After all, you don't want to be called a

"racist"

, eh?  It's a "

got`cha game

" and guaranteed that

you

lose in every match.
(Hint: To counteract the common "racist" slur used ONLY against Whites, simply say "Thank you for noticing" then walk away with a smile on your face.)
*****
 ******
*****
 *****
**********