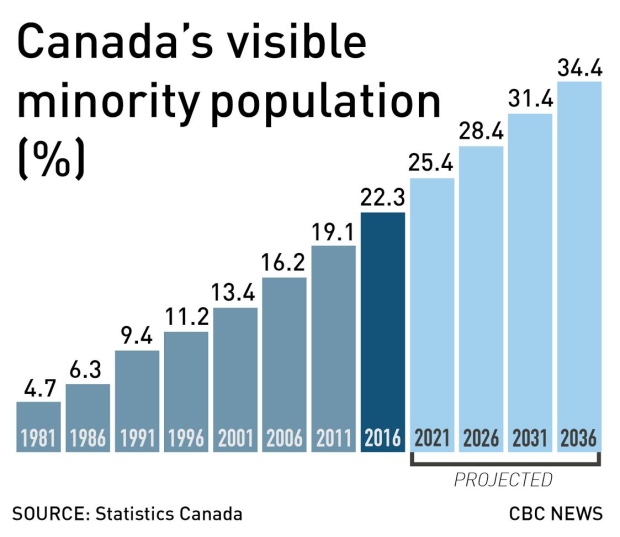 (Native Indians NOT included — add another 5% to above graph.)
Starts in 1 minute> CLICK centre – 1 hr. 12 minutes
Subscribe
>
Faith J Goldy
 Imported NON-white, 3rd-world FOREIGNERS including their progeny account for a whopping 23% of Canada's population in 2019.
8,000,000+ (eight million!) FOREIGNERS (not including fake refugees) – the vast majority originating from NON-white countries around the world – have arrived here only since 1990! This must rank one of the greatest immigration DECEPTIONS ever perpetrated on Canadians who were not asked to be replaced.
Euro-CANADIANS now account for a reduced proportion of 72% on their own soil, down from about 95% majority White in 1981.   ELN Editor]
Everybody is Welcomed into Canada!
Subscribe >
Jill
Colton
*****
6 minutes
Subscribe
>