View this revealing video >> HERE
  SHOUTING a call-out for CANADIAN & AMERICAN citizens to a rally point (Sunday, JUNE 3rd) (on BOTH Sides) at this remote ILLEGAL border crossing on ROXHAM ROAD near Plattsburgh, N.Y. on the American side, and Hemmingford, Quebec, nearest town on the Canadian side. Up to 400 unwanted foreigners PER DAY are ILLEGALLY landing on Canadian soil at this crossing point. 

https://www.facebook.com/events/240780353145461/
https://m.youtube.com/watch?v=4rwrLcBk3OkU
BEGIN mobilizing your club, association, church group, sports team, or town to travel by charter bus, car or bicycle to meet at the above location. Send a strong message to Ottawa with your presence and placards. CANADA is YOUR nation to DEFEND.
D-Day is … Sunday, JUNE 3rd, 2018.

DEMONSTRATE your on-the-ground support for CANADA and for Faith Goldy in her gallant quest to STOP this Illegal FOREIGNER INVASION. … her other> VIDEO
*****
CANADA belongs to CANADIANS … NOT to Trudeau.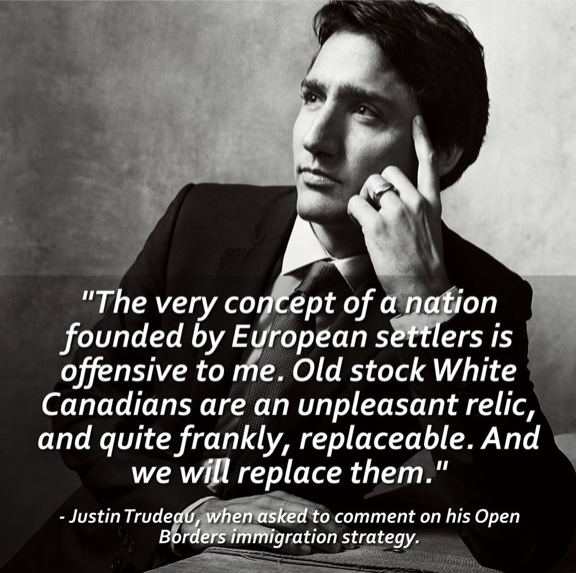 "Canadians are dumb driven cattle, obediently following their leaders while casting a wistful glance over their shoulder at what they might have been."
Historian A.R.M Lower (1889-1988)
Related:
Don't Worry CANADA, It's Only Your Money