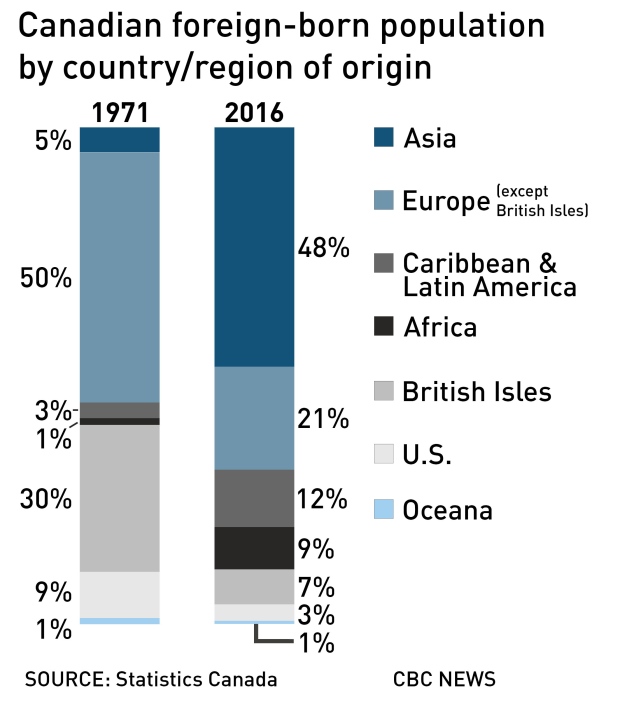 CANADA was FOUNDED and BUILT by people of EUROPEAN origin. However — by mid-century — [EUROPEANS] will be a minority. In the last 50 years, immigrants of Asian origin have climbed from 5% to 48% of the total, while immigrants of continental European origin have dropped from 50% to 21%. WHO made this decision and why?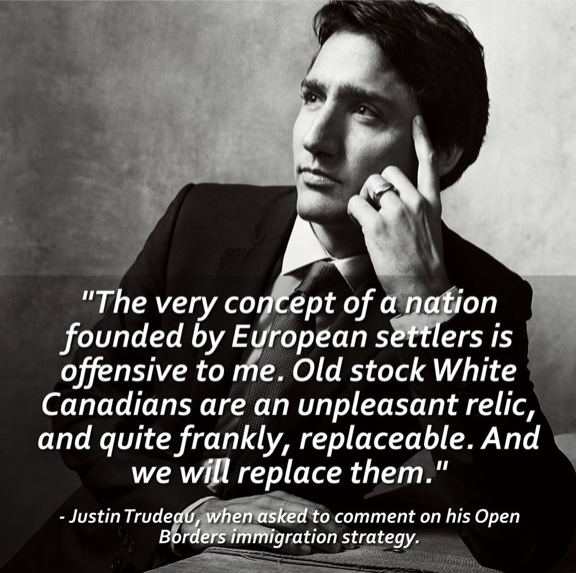 Prime Minister of Canada
"Canadians are dumb driven cattle, obediently following their leaders while casting a wistful glance over their shoulder at what they might have been."  Historian A.R.M Lower (1889-1988)
(EXCLUDED are the 5% of Native Indians in this graph)
Canada's visible-minority (NON-white) population has jumped from 4.7% in 1981 to 22% in 2016 and is expected to reach 34% in 2036. Europeans will certainly be a minority by 2050 and they are already a minority (race) in Toronto (48%) and Vancouver.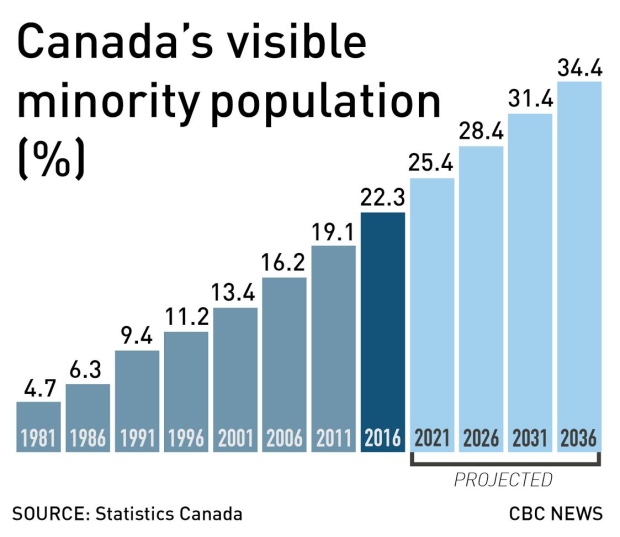 New "canadians" —  GOOD BYE, Canada!

"More than 60% of new immigrants come from Asia (including the Middle East), by far the largest source.  Africa, however, has now surpassed Europe as the second-most important source of new immigrants … increasing to 13.4 percent."